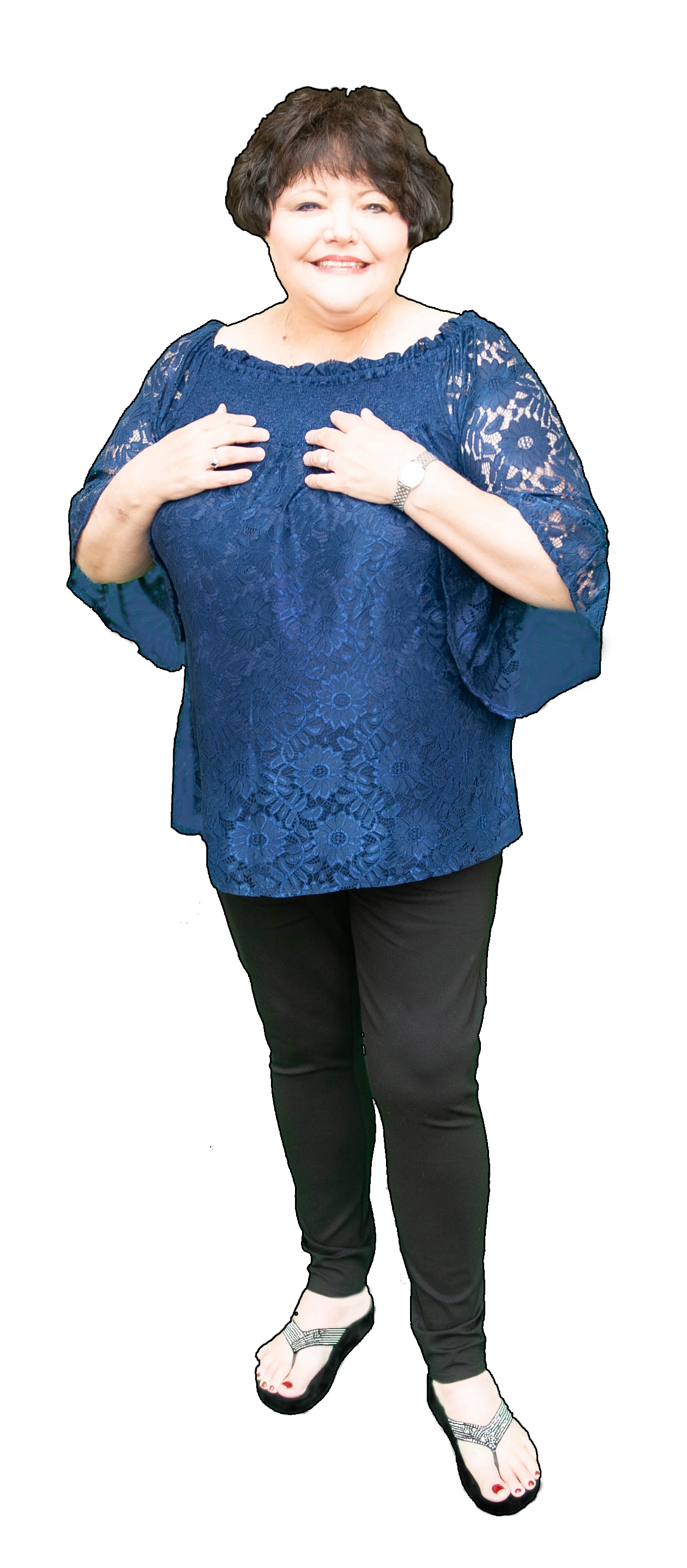 CINDY HALL
Cindy Hall was born in Lynchburg, VA and grew up dreaming of a career in country
music. She won a music contest in her hometown which led to an opening spot for the Oak
Ridge Boys and a trip to Nashville's County Music Fan Fair in 1975. Soon after, she moved to
Nashville and quickly found work in several recording studios singing demos for songwriters on
Nashville's Music Row. Those connections led to guest appearances on Ralph Emery's Morning
Show, a very popular Nashville television production. Her singing talent gained her notice by
the Wheeling Jamboree in Wheeling, WVA, where she became a featured artist.
There, she performed with country superstars Barbara Mandrell, T.G. Shepard, Johnny Rodriguez, Johnny Carver and Hank Williams, Jr., later working individual concerts opening for Vern Gosdin, Mel Street, Doyle Holly and others. In 1979, Cindy moved back home to Lynchburg, putting her Nashville dreams on hold for some time. There, she embarked on a long and successful career working in the medical field.
Longing to reconnect with music, she returned to Nashville in 2016 Soon after her return, she reunited with an old friend from her earlier time in Nashville,
Ernie Rowell. Ernie had worked as bass man and band leader for George Jones in the 1970's, was and is now a producer and studio owner on Music Row. His encouragement led her to write songs and record again, this time for herself. She currently has a project, appropriately titled Back Where I Belong, combines several of her original songs, covers of some of her favorite older tunes, and some her songwriter friends have written for her. Also included are a couple of duets with Rowell. I feel certain you will enjoy this song collection and the warm, rich vocals of Cindy Hall. I'm sure you'll agree she's "back where she belongs"!!
PRESS RELEASE
The song "Better World" was released on the 46th anniversary of World Environment Day, 5th June 2021.
We have a target of a million plays to raise funds for three environmental charities, with all royalties to be donated to WWF, Trees for the Future and Oceana.
Cheshire-based Nashville recording artist and award-winning singer-songwriter Colin
Gordon-Farleigh has joined forces with Nashville-based composer Sandy Smolen and
recording artist Cindy Hall to record the song "Better World. The song's message centres around how  we all need to build a better world for the future and must play a part in doing this.
The team has set itself the ambitious challenge
of achieving one million streams and downloads by 5th June 2022 and hopes to achieve
this by gaining public support to stream and share the song.
As well as raising funds for the three charities, the team behind the single hope it will be
another way to shine the spotlight on the increasing urgency of the escalating climate
crisis. Its lyrics reflect the importance of individuals choosing to play their part and
change their behaviours to create a better world.
Writer Colin Gordon-Farleigh comments, "I would describe it as a protest song but with
hope. The lyrics examine the human-inflicted devastation on our planet and while people
will be familiar with many of the messages within it, the reality is that we aren't making
the level of progress we need to. But the song also speaks of the hope that there still is
for the future if we all work together to make it right."
Singer Cindy Hall adds, "I am thrilled to be part of this and hope this song encourages
people to really reflect on the purpose of World Environment Day 2021 – music is another
way to connect that message of urgency, the need to do something, with the other
message that there is hope, we can make a change, and that starts with individual
action. If we reach our target of a million downloads, we'll be absolutely delighted and
we're really hoping people will support us in what we're trying to achieve."
More details can be found on the Build A Better World website
https://buildabetterworld.info. The song itself will be released on the Sheer Joy Music
label and will be available from 5th June for downloading and streaming via all popular
services, including Spotify and Apple Music. A pre-release excerpt of the song can also be
heard on the Build a Better World website.